VISITING BASKA, ISLAND OF KRK, CROATIA
Baska is a small town situated on the southern coast of the island of Krk, Croatia. Baska is adorned with numerous beaches, for instance pebble beach "Vela plaza", naturist Bunculuka beach and well-known Oprna beach. During the course of summer months, Baska hosts several festivities, like : Baska cultural summer, "lignjada" (gathering of squid harvesters, fishing night and countless other. Sports and leisure enthusiasts can take joy in table tennis, free climbing, football, strolling, tennis, mini golf and a wide range of of attractive water sports.
The area of Baska was inhabited from prehistoric times. Roman settlement was developed on the same place, and Baska itself began with its development in the 5th century AD. Eight centuries later 'castelum Besca' ('castellum Baska') is mentioned for the first time. Among numerous foreign rulers, such as the Venice, Napoleon and Austria, dukes from Frankopan family Krk had the biggest impact on the development of island. In the beginning of the 20th century, the tourism started to develop, and today, this is one the most popular locations on the island of Krk, and throughout the whole Kvarner area.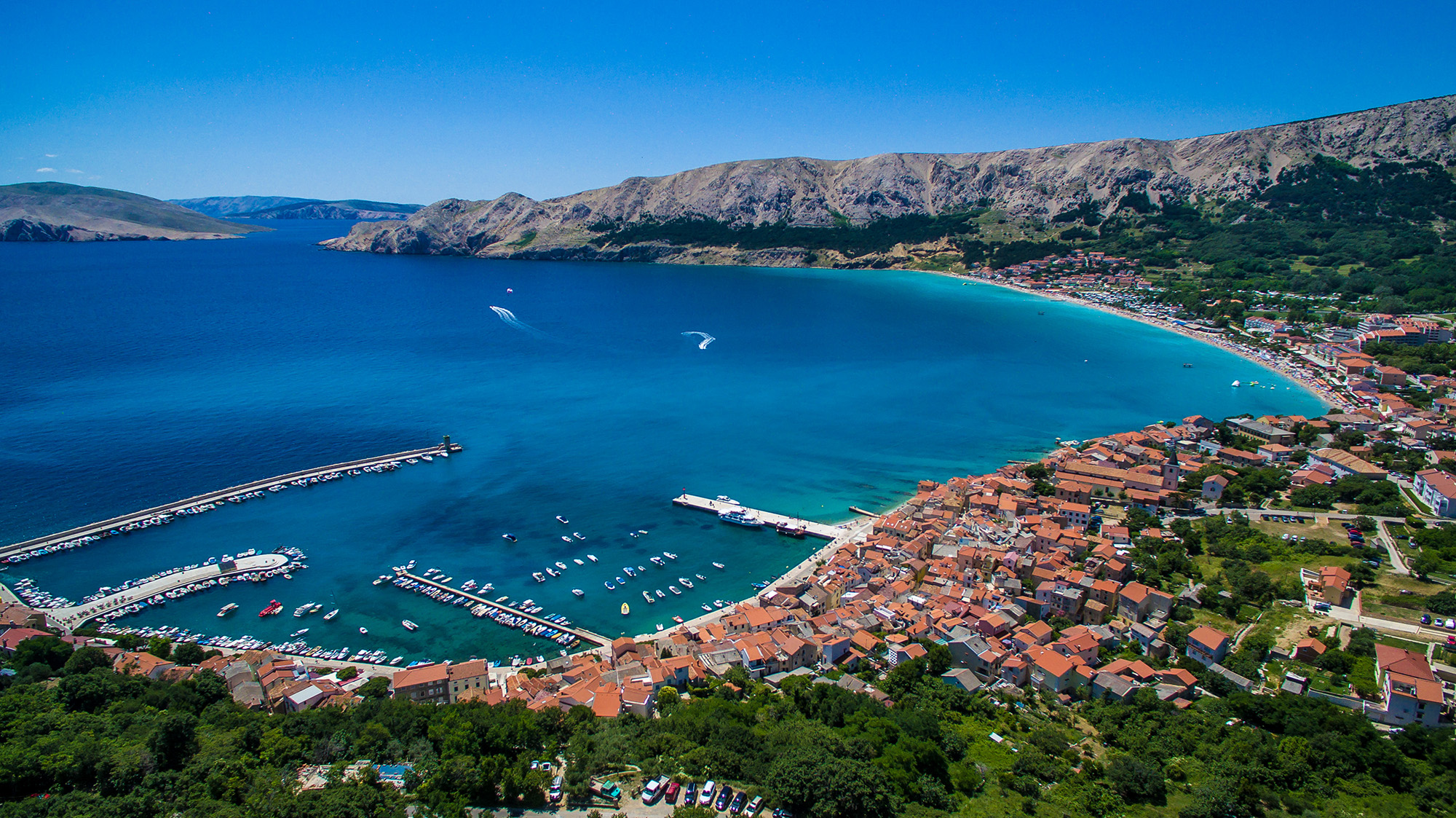 Baska provides a variety of lodging options: camps, private rooms, apartments, cheap hostels and boutique hotels. There are lots of good camping areas on the coast. Nevertheless, wild camping is not permitted ! Private accommodation is gaining in popularity and can be booked over the Internet. Booking private lodging, you generally reserve just over night because the majority of private owners do not offer morning meal and other dishes. Visit Krk-Aparments for more details about finding accommodation in Baska, island of Krk.
Croatian coast has become one of Europe's most exciting destinations but getting there can be tricky. If you're coming from outside Europe, be aware that there are no direct flights from North America to Croatia . You'll need to make a stop in another European city for a flight to Croatia. Fortunately there are more and more routes opening. If you're arriving from Italy however, the finest bet is in most cases to take a ferry to Croatia. That's what the majority of Italians do which is why there are more ferries than flights from Italy to Croatia .
Island of Krk is a wonderful place for vacations on foot and walking is a fantastic method to see this really unique place. The island is gorgeous in every means – with spectacular countryside, sensational towns, charming villages and hospitable locals. Located in the south of Europe, the island offers a lovely shoreline, rugged and wild, and some stunning mountains that loom above unspoiled islands and a crystal clear sea. There are couple of great nature parks nearby, with Paklenica, Plitvice Lakes and North Velebit being really great areas for walking !