HOW ABOUT A TRIP TO KERALA THIS VACATION?
If you are looking for a place that personify elegance and if you are after a place that offers a composed atmosphere and breathtaking views and also, if you intend to rejuvenate you body and soul through natural treatment, then look no further and come to Kerala.
Kerala is a land who enjoys the partiality of mother nature and has a lot to offer to tourists. Mesmerizing beaches, magnificent hills tops and scenic landscapes captivates every visitors on their visit to Kerala. If you are looking for an ideal deal, you can check the list of the Kerala tour packages with price that are available now. It won't disappoint you. Get ready for an overwhelming experience!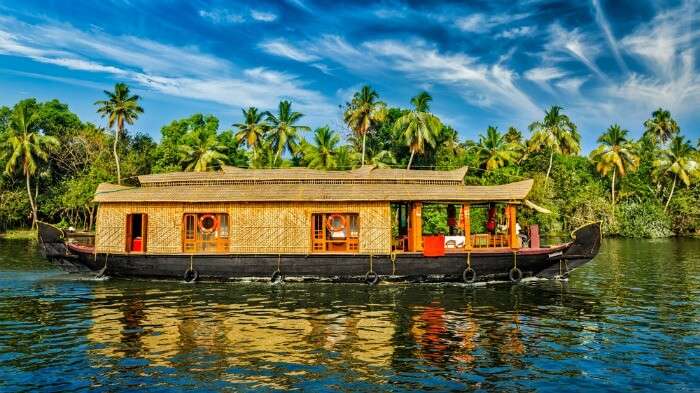 Cochin
Cochin is the perfect place to be if you wish to visit a vivid and tranquil location at the same time. Cochin is also called as "Kochi" and it is Kerala's commercial capital. Cochin is not only panoramic but also has a rich cultural heritage, which can be witnessed from the historic places and the museums. It is known as the Queen of the Arabian sea, Cochin offers a gorgeous views.
Thekkady
Thekkady conjures up the continuous chain of mountains with savory spices filling up the air. Thekkady is located in the Idukki district of Kerala and is a home to India's finest wildlife reserve. A major part of area cover the forests of the Western Ghats. Whether it is trekking through the forest or a ferry ride this place never fails to surprise you and it is a retreat for any nature lover. Delightful, tranquilising, revitalising and spotting animals like bison, tiger, boars, leopards and wild squirrels, the place will leave a mark forever on your memory.
Kovalam
Kovalam is located in the Arabian sea and is famous for its incredible beaches. Kovalam means "Grove of coconut trees" and as the name suggests the city is symbolised by its endless rows of coconut trees and often called, the "Paradise of the South". During the 1970's the city became popular after the hippy culture explosion and became the important tourist hotspot of India. The former fishing village is today one of the most important tourist destination of South India.
Thrissur
Thrissur is also known as the "Cultural capital of Kerala". It has many cultural centres, learning centres, temples, churches and several colorful cultural festivals. This city is one of the oldest sites of the human settlements with monoliths and cloak to the neolithic period. Thrissur is under the top 10 tourist places in Kerala. The climate of the city is pleasant all around the year with the city receiving rains between May to October.